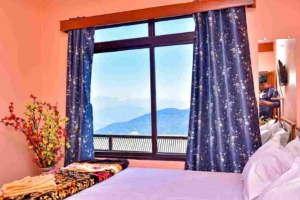 Darjeeling Hotels near Mall
Searching for Darjeeling hotels near mall, hotel Singalila is a one of the charming option. The hotel's proximity to Darjeeling Mall, the services offered to guests, the behavior of our staff, as well as the lovely Kanchenjunga view from rooms make it the most popular Darjeeling hotel near Mall for travelers. We have designed and priced the hotel in such a way that middle-class tourists can now easily afford it. Access and fully enjoy their stay somewhere near Darjeeling Mall.
As a matter of fact, it's true that if tourists do not make a reservation in advance. We will not be able to offer them a room since our hotel is known as the most popular among all budget hotels near Darjeeling Mall. There are a number of reasons why Darjeeling Hotel Singalila is one of the best budget hotels near the mall. Darjeeling has maintained its status as one of the most magical places in India. As Bengalis are known for their vagabond nature. We have found that no Bengali has ever failed to visit Darjeeling. Bengalis account for more than 70 percent of all domestic tourists in India.
Bengalis regard Darjeeling as the first tourist destination. It does not matter whether they are visiting Darjeeling for the first or fifth time. The Darjeeling hills mesmerize Bengalis.Its heritage, mysterious settlement, its foggy roads, English tea, and beautiful, welcoming Lepcha and Gorkha communities. Bengali tourists who have not visited Darjeeling at least three times are very rare. Yes, you heard right!!  Visiting Darjeeling three times is known as most common trend among Bengali tourists. 
Intellectual ADDA at Mall Road
From our years of experience in the tourism industry, we have found that 99 out of 100 Bengalis want to stay at Darjeeling hotels near Mall. In recent times, there have been claims that people do not want to live in Darjeeling hotels near Mall because of the noise, the crowds, and the hassle that comes with living there. In reality, however, this is not the case. The majority of tourists, regardless of their age, gender, or ethnicity, prefer to stay near the mall. The Mall road in Darjeeling offers little sightseeing or activities, but people still desire Darjeeling hotels near Mall. Mall Road in Darjeeling can be compared to the popularity of coffee houses in Kolkata.
No matter how many brand-new, swanky, fancy, modern, exotic, organic cafes appear in the city, Calcatians will always prefer the coffee house on College Street. In the same way that the coffee house in Kolkata is known for its charm and intellectual ADDA, so too will Mall Road in Darjeeling remain a magnet for tourists, young and old, male and female, vagabonds, and home seekers.
Affordable middle-class Bengali hotel
In Mall Road, Darjeeling, the flat terrain and wide views from the top of the mountain provide a unique opportunity to enjoy and appreciate nature, as well as share that beauty and love with those who are also enjoying similar activities. Consequently, the mall offers tourists a unique opportunity for mutual people-watching and symbolic interaction. Perhaps this is what keeps people visiting Darjeeling Mall Road again and again and all the time. People love the association of other people. Itis probably people-watching, coupled with the lovely weather and scenic beauty, that keeps people coming back to Darjeeling hotels near Mall Darjeeling Mall Road time and time again.
What people do and watch at Darjeeling Mall or near the Mall road – there are busy hawkers selling local crafts, children playing with bubbles and riding horses, a couple in a heated argument, a couple embracing one another and displaying their romantic wants, people smoking cigarettes, taking the first tea of the day, students from their college sitting in a circle enjoying the evening, a lonely bird sitting on the railing of Darjeeling Mall, and sometimes the Kanchenjunga joins you to observe all of these activities. Although most Bengali tourists want to stay at Darjeeling hotels near Mall.
The prices of Darjeeling hotels near Mall road have become unbearable for middle-class Bengalis. Similarly, you will find that hotels near the mall do not want to sell the rooms in advance. This is because they expect more money from helpless, unplanned tourists on the spot. The Darjeeling hotel Singalila realized this problem very well, and thus it was our long dream to offer Darjeeling hotels near Mall, which are affordable for middle-class Bengali tourists. Today, we can provide lodging at very reasonable rates.
Darjeeling Hotel Singalila distance from Mall
Our hotels offer a variety of food options. Therefore, tourists who are taking food and lodging together can stay at the Darjeeling Hotel Singalila at a more affordable rate. One of the many reasons why the Darjeeling Hotel Singalila is rated as the top budget hotel near the Darjeeling Mall is its affordability. Hotels in Darjeeling will often claim that they stand near the mall. Moreover they will claim it is only 500, 700, or even 800 meters away. It is true that when you are sightseeing, anything within one .kilometer is nothing. We should .consider it to be a nearby area or within the .neighborhood. In hilly areas, it is a different story.
Although some hotels .within 600 meters, you .cannot reach them in 10 minutes. You will need 20 minutes to cover 600 meters from the mall road. This is due to the hilly terrain. As you travel to and from your destination, there will be many ups .and .downs. In favor of access the Darjeeling Mall road from such a hotel, .you need .to climb steep slopes. So, they are not near the Darjeeling Mall. The Darjeeling Hotel Singalila, however, is an exceptional budget hotel located near the mall. The distance and time from the Darjeeling Hotel Singalila to Darjeeling Mall Road is truly "near". The distance between Darjeeling Hotel Singalila and Darjeeling Mall is only 550 meters.
 By foot, it takes only 5 to 7 minutes to get to Darjeeling Mall from the hotel. Darjeeling Hotel Singaliala to Darjeeling Mall is a totally flat road, similar to a road in Kolkata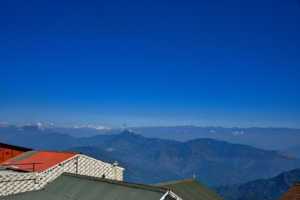 Darjeeling Hotels near Mall Hotel Singalila
As you walk down the hotel street and observe people on the street, you will suddenly realize that you have reached the Darjeeling Mall. You cannot believe how close the hotel is to the Darjeeling Mall. In light of the fact that the Darjeeling Hotel Singalila is only five minutes away from the Darjeeling Mall and there is no uphill or downhill on the road, it has become very popular among visitors who had long wished to visit Darjeeling and stay Darjeeling hotels near Mall but could not because of their age or physical weakness. Darjeeling Hotel Singalila made it possible for them to stay Darjeeling hotels near Mall.
 In terms of the middle class, other hotels near malls, such as our location, are unaffordable for these tourists. However, we are affordable. As a result, the Darjeeling Hotel Singalila is the most affordable and enjoyable Darjeeling hotels near Mall.